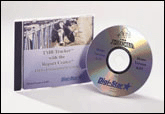 Systems Starting at Under $3,000
TMR Tracker Ă and TMR Tracker Lite ˘ utilize an itegrated system of hardware and software from Digi-Star.

Example 'Basic' Systems under $3,000

EZ3500, factory-installed TR
DataKey Kit
TMR Tracker Lite ˘
(Load cells not included)
Software


TMR Tracker Ă
Full-Featured Feed Management Software System - Powerful Windows-based feed management system. Features full inventory tracking, vendor/supplier tracking, custom reporting, radio frequency data transfer option and much more.


TMR Tracker Lite˘
Entry-Level Feed Management Software System - The TMR Tracker Lite˘ is a Windows-based feed management program, designed with quick access to the most common functions - standard drop down menu selections and many automated features. TMR Tracker Lite˘ provides ease of use and standard reporting features of TMR Tracker.Ă Best of all, as your needs change, you can upgrade the TMR Tracker Lite˘ program to the full TMR Tracker.Ă


E-Tracker˘
Use the Intenet to connect to a remote site with TMR TrackerĂ and the E-Tracker˘ - one of the many fine products from Digi-Star!