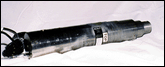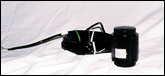 Load Cells



Features of Digi-Star Load Cells:

Pre-calibrated load cells - Eliminates field calibration hassles.
Durable coating - Protects cells from corrosion when exposed to the elements.
Polyurethane-jacketed cables - Our premium cable has two (2) shields (foil and braided) to provide maximum protection against RFI, EMI and lighting exposure.
Double sealed electronic strain gauge - Strain gauges are sealed with encapsulating materials to protect them from the elements and provide dependability and long life.
Impact-resistant enclosure - Protects sensitive gauging against physical abuse. Provides long years of dependable performance.
Each load cell is a "complete full-bridge" - Permits them to be configured, one or more per system, without the use of expensive compensation plugs. Also permits easy troubleshooting since load cells operate independently. This provides maximum flexibility at minimum cost.
Easy field replacement - No recalibration needed. Matched load cells make replacement both convenient and economical.
Temperature compensated (option) - Optional temperature compensated load cells are available for 1 DB, 1.875 DB, 2.125 DB and 2.5 DB differential weigh beam applications requiring accurate inventory weights over broad temperature swings. Zero is compensated to within 0.005% of full scale per 1ƒF and span is compensated to within 0.005% of actual load per 1ƒF. Temperature Compensation is standard on 30,000 lbs. and 50,000 lbs. compression load cells.
Versatility - Any Digi-Star load cell can be used with any Digi-Star indicator. The application and desired indicator functions will dictate the system needed.
Interchangeable with many competitive models - No need to change mounting equipment and hardware to install in most applications. Call for details.
High quality manufacturing - Digi-Star's high quality manufacturing process assures years of reliability. Load cells are loaded to twice their capacity during manufacturing and receive 100% loaded testing after final calibration.