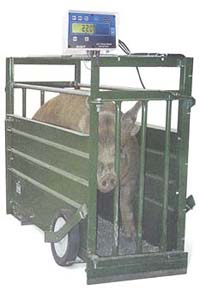 Nichols Scale Company is a family owned and operated corporation. It was created in 1993 as the Central United States Master Distributor for Digi-Star Industries, Inc.

We provide our customers with solutions to weighing needs as small as piglet litters or as large as a 72,000 pound piece of equipment.

With growing interest in the products offered, Nichols Scale Company was granted an extention of their designated sales area to include most of the U.S. In 1995, we were granted permission to start expanding in North America.

In 1997, Nichols Scale Company expanded into Taiwan and the Phillipines and continues to grow.